How do you like your Sims to look on Halloween? Do you prefer them to look scary or funny? When it comes to dressing up our Sims, there are many factors to consider, and there's no right or wrong way to do it. You can be as creative as you want with your Sims 4 Halloween cc, and there are plenty of spooky and funny items available in the game that are worth checking out!


Check out these adorable and spooky halloween sims 4 clothing items! The ISLAY Put A Spell On Me Dress is a great way to show off your Halloween spirit, and show you've got some witchy style. This dress has not one, but two different skirt lengths so you can choose whichever length suits your preferences best. Plus, this cute dress comes with matching gloves to complete the outfit and make sure you're armed for any spooky situation that may come your way!

Halloween is almost here and I've been scouring Pinterest to get ideas for costumes and pumpkin carving. So I thought why not take a look at some Sims 4 creations that are sure to give you the feeling of being in a haunted house?
All decorations can be found on livejournal, tumblr, or deviantart.
Despite being a little late to the party, EA has done their best with what they have in terms of making your sim spooktacular. There are some Halloween costumes, furniture, and designs available on The Sims Store. If you're more creative minded then you can always download some free items from modding sites. But be warned that modding your game can open it up to crashing or game corruption so proceed with caution.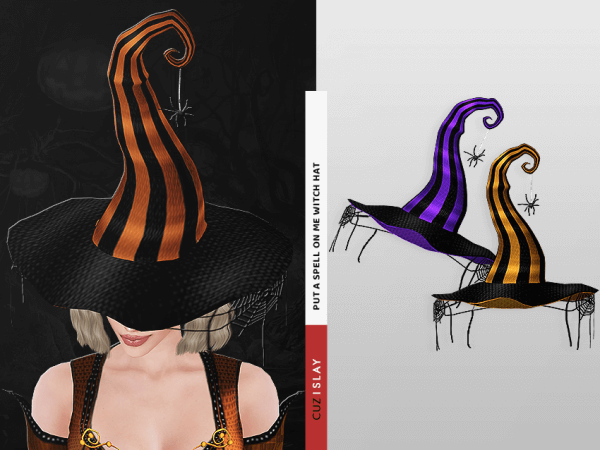 Halloween just wouldn't be Halloween without a witch hat to top off your outfit. This particular style has elastic in the back and you can set it how high or low you want on your head!
The Scarecrow outfit is not only adorable but also great for out-of-town visitors! This outfit comes in both female and male versions and includes a hat, tunic, socks, mask, shoes, and more.

When you're looking for Halloween Sims 4 clothing, you want to start by looking at costumes. This means the three best pieces are mummies, ghouls, and skeletons. From there, move on to fashion items like Jack O' Lantern tops and scarves. Don't forget to complete your spooky ensemble with some boots–black is perfect for this time of year!